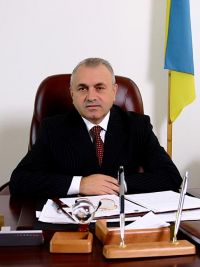 Dear Friends!
Let me express you my warmest gratitude and introduce our University.

Our University has almost a hundred-year history and old traditions, which we carefully embrace and try to multiply.
For many outstanding architects, experts, prominent scientists and talented teachers, whose names adorn the glorious pages of our history, as well as the history of Ukraine, the University was and remains/is the place of their creative activity.
Our University is a unique institution of higher education in the field of training highly qualified engineers, architects and specialists to preserve all vital functions in modern cities. We educate bachelors, masters and doctors in the field of architecture, electrical, water, gas and heat supply, lighting, transport and logistics, geographic information systems and technologies, environmental and technological security, tourism, municipal and hotel management, business -economics, accounting.
I am sure that the future development of modern cities depends on highly qualified specialists of the new generation. There is no doubt that our institution of higher education is the right choice for receiving an academic education.
We are glad to welcome you in our University!
Rector
O.M. Beketov National University of Urban Economy in Kharkiv,
Doctor of Public Administration
V.M. Babaev